Carpet Cleaning becomes an important part when it comes to the maintenance of the interiors. Carpets play a very important role in enhancing the beauty of our homes and offices. Therefore they need to be dealt with utmost care while cleaning and other purposes. There are many different ways of cleaning carpets. You have to choose from options like bonnet cleaning, dry cleaning, foam cleaning, shampooing or hot water extraction. Before you appoint services you should have an idea about what work are you going to get. Here are a few details listed about all these: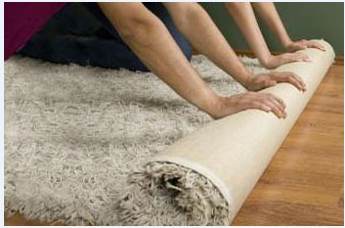 • Shampooing: In this method some special detergents are applied to the carpet and scrubbed a little for removing the stains. Next the carpet is vacuumed. Although not so complex this is the least effective carpet cleaning method. The brighteners present in the detergents make you carpet shine and the deodorizers leave away a good smell in your room. But you may be soon realizing that the stains and dirt have reappeared.
• Dry Cleaning: Dry cleaning is most often preferable despite being similar to shampooing. In this method you do not have to wait for the carpet to dry as there is no wet agent used. Instead of wetting the carpet with detergents and water a special powder designed to attract dust is put over it and vacuumed later.
• Foam Cleaning: This method is done using a minimal amount of water and foam however its working is same as dry cleaning. It is not so effective in cleaning the badly stained areas. It is a good choice for interim cleaning.
• Bonnet Cleaning: This includes the application of chemical detergents and then the use of an absorbent pad for wiping out the dirt on a rotary shampoo machine.
• Hot Water Extraction: This method is also known as steam cleaning. In this method a machine pours very hot water and detergent on the carpet. And then it is powerfully extracted by the machine.
These are some common methods of carpet cleaning offered generally.