best senior dog food is not dependent on the user reviews .For your dogs cannot communicate with you in your language. Dog food is not based on your assumptions ; it should be good for your pet. Especially where your senior dog is considered, who may be becoming increasingly frail -you have to make sure that you double and triple check the item in question.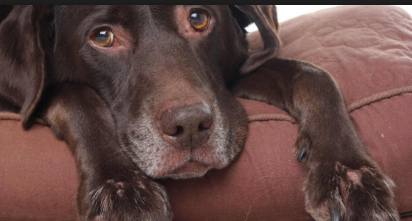 Here are some products with the highest dog food quality:
Best senior dog food available
• Hill's science diet adult 7+ dry dog food
It is made of 100% natural ingredients that are correct for your senior dogs. Its ingredients include a chicken meal, natural chicken flavors, a variety of minerals, organic oils, whole grains and vitamins and some salts in the form of chlorides. What is best is that does not have any artificial colors or preservatives and so will never be hard on your pooch's belly .The dog food is available in sizes 5lbs, 17.5lbs, 33lbs and you can buy what best suits your wallets. Also available in canned, dry or raw form .The downside: Dogs apparently do not find it tasty and some of them end up getting dry skin and bacterial infections.
• Wellness complete health natural dry senior dog food
As the name suggests, it is a completely natural dog food made of well-blended ingredients such as deboned chicken, chicken meal, veggies, fruits, vitamins and minerals. No filler products added.
Gives your dog the shine in the coat and the much-needed energy. Also, your dogs will find it very tasty due to the chicken.
The downside? Allergy and not sufficient food in a single pack. Not worth the price it seems!
• Nutro senior dry dog food
This is meant for old dogs and has many essential ingredients .It is very tasty made from organically raised farm-chickens, whole grains that help the weary old bones of your canine put some weight .As for all amino acids and proteins, this helps to keep their heart and metabolism in check. It is available in 4lbs, 5lbs, 8lbs, 15lbs and 30lbs.
It fits all budgets and is well labeled, so you don't end up over feeding or starving your senior. The downside? The stench and slow progress in their health.
• Holistic select natural dry dog food
It is formulated with digestible ingredients such as fibers, probiotics, prebiotics, digestive enzymes and veggies .It is totally devoid of wheat, soy products, gluten, artificial colors and flavors and concentrates heavily on the balanced diet regimen. What is best it is an all American product! Packets range from 3lbs to 30lbs.The downside? Inspire of such digestible elements it has been known to cause digestive trouble.
• Blue buffalo wilderness high protein dry senior dog food
•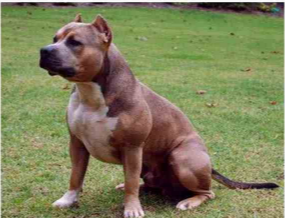 Produced from one of the oldest companies, it is made from deboned chicken, turkey, potatoes, barley, whole grains, vitamins, minerals and glucosamine. The packet comes with directions on how to use this product based on the age of your pet. This has no gluten or filler and is ideal for your senior dogs. The downside? Hard on your wallet and the dogs may be dehydrated .All in all, it rates very high on customer satisfaction.
So now you know the inside story of each dog food ratingslist, and you can judge what is best for your best companion!